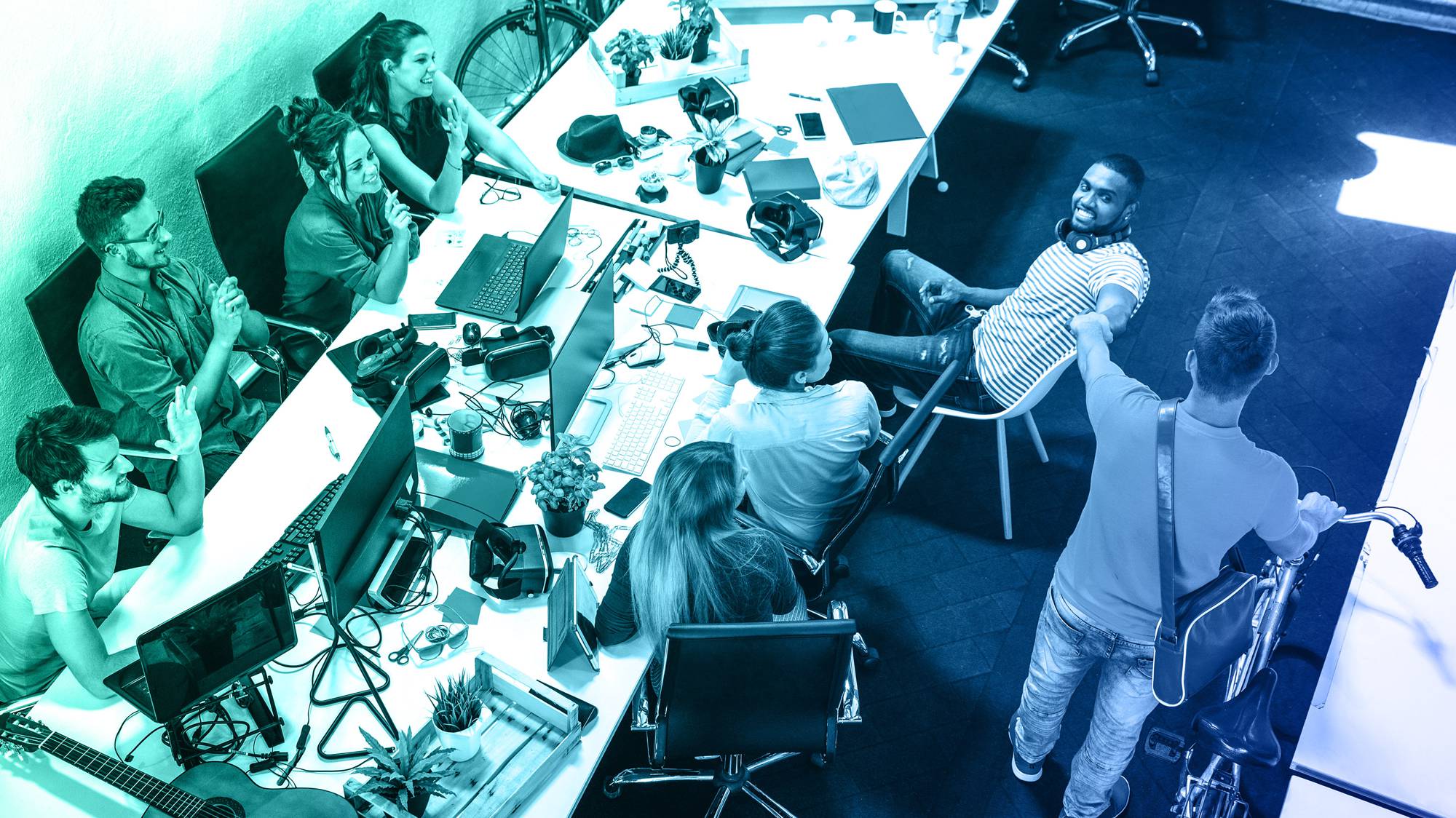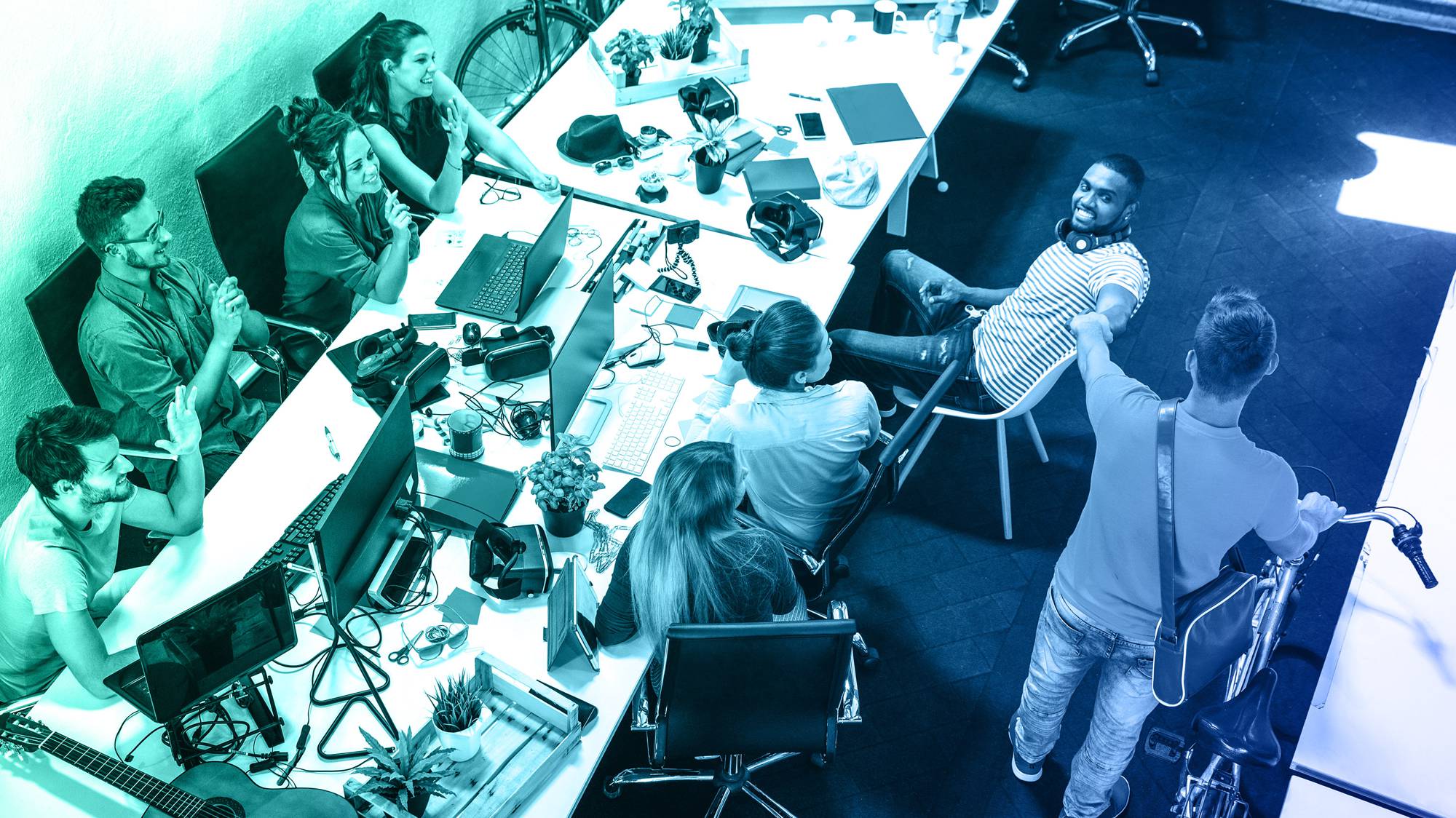 Users
Get ready for teamwork
Your xamoom system may have multiple users – you can collaborate with your colleagues or people outside your company in different user roles.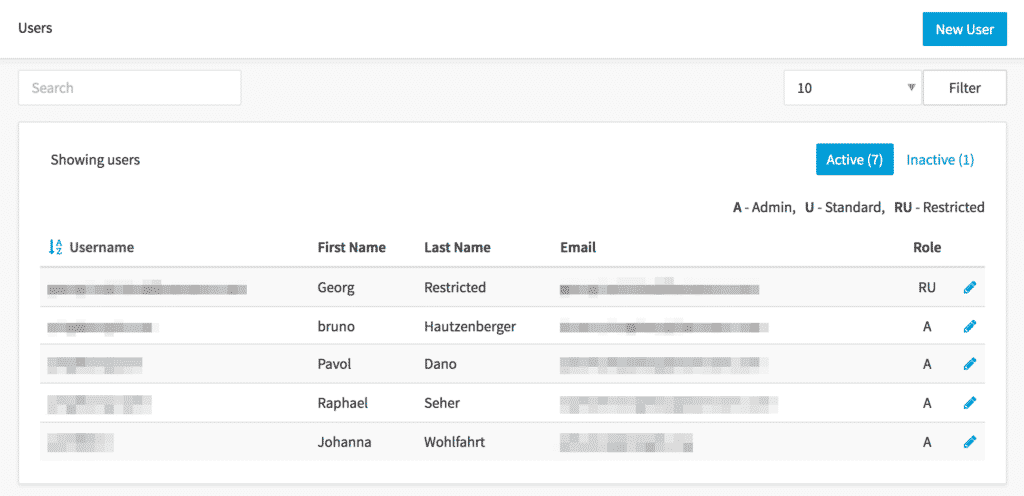 Users list
You can create New Users using the button in the upper right corner. You can also edit users by clicking on the respective line in the list. As with pages and spots, users can be active or inactive.
There are three different user roles with different privileges: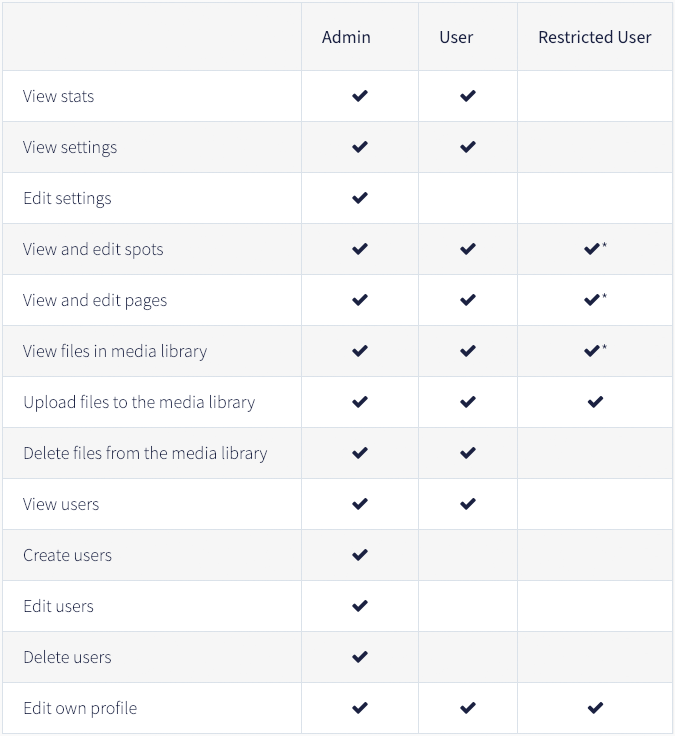 * Only those that are specifically assigned to the restricted user.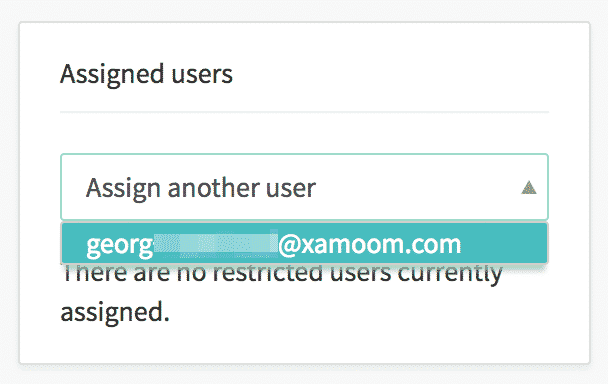 Assign a restricted user
You can only create restricted users if this feature is activated in the settings. Then you have to create a new restricted user.
Once this is done you see a new box at spots and pages. Assign a restricted user to a page or spot by a search for the name and then update the page or spot.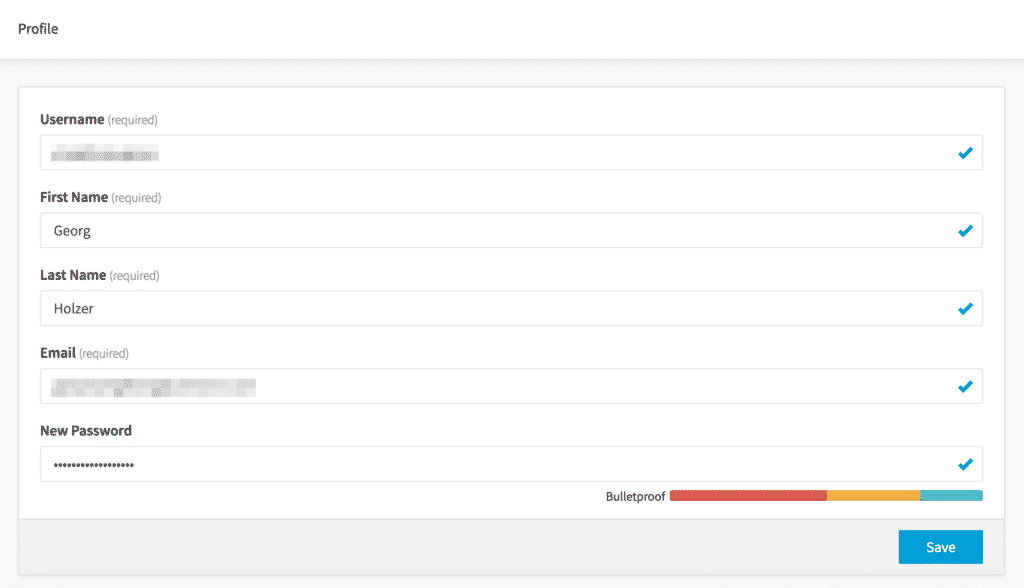 Managing your account
You and your colleagues can change their info and passwords in the Profile.
Please, choose a password that is strong. To help you with this we give you an indication of whether your password is weak, strong, or bulletproof.