NEW: xamoom iframe
Everything into a frame - our new iframe solution
Everything into a frame - our new iframe solution
Our development team has developed a new solution that now makes it possible to integrate any HTML snippet into our web and app solutions via an iframe
The possibilities and extensions are now enormous. The solution has been implemented in such a way that integrating an iframe into an app or mobile web is easy and seamless, so that the customer feels that the iframe is part of the whole native experience.
Countless posibilities
xamoom's ambition is to continuously evolve the xamoom CRM system. But always with the principle of not reinventing the wheel, if someone else can do something better, we do not have to build it ourselves. This is the idea behind our iframe solution.
Many third party vendors are the best in their field and offer their services for integration via an iframe.
Examples are:
3D animationen
virtual reality
Ticket solutions
shops
tour portal
and many more ..
How does it work
The new xamoom iframe feature can be found under the usual xamoom content blocks.
Simply click on the content block 'iframe':

A input field will appear. Just paste the HTML snippet from the third party service there. Voilà!

The code snippet is automatically adjusted after pasting into the input field. We also offer an option called 'fullscreen' to include a single block of content that fills the entire screen.
(Note: you can obviously only have one block if you use the fullscreen feature)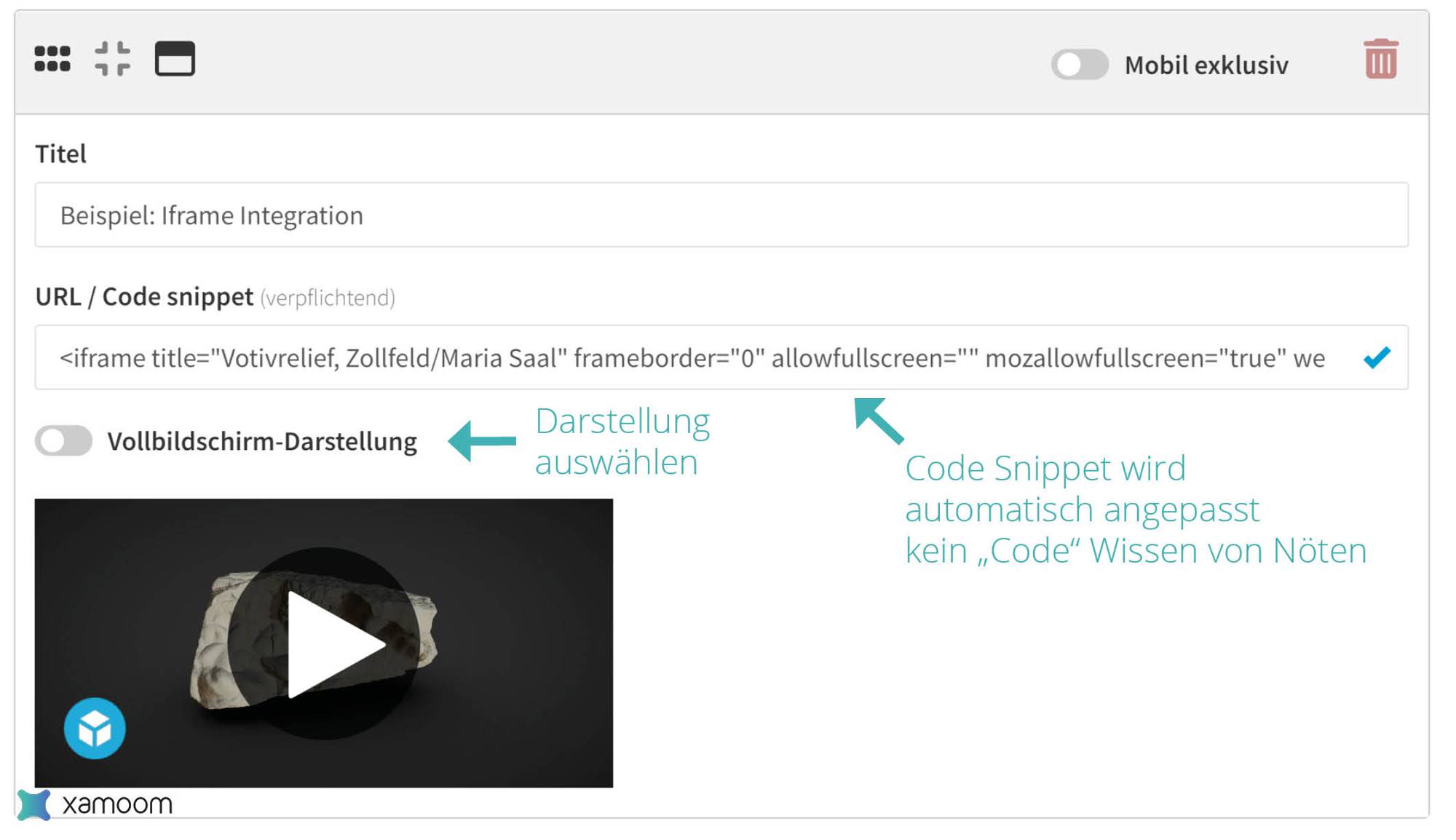 Example: iframe integration for the carinthia.museum