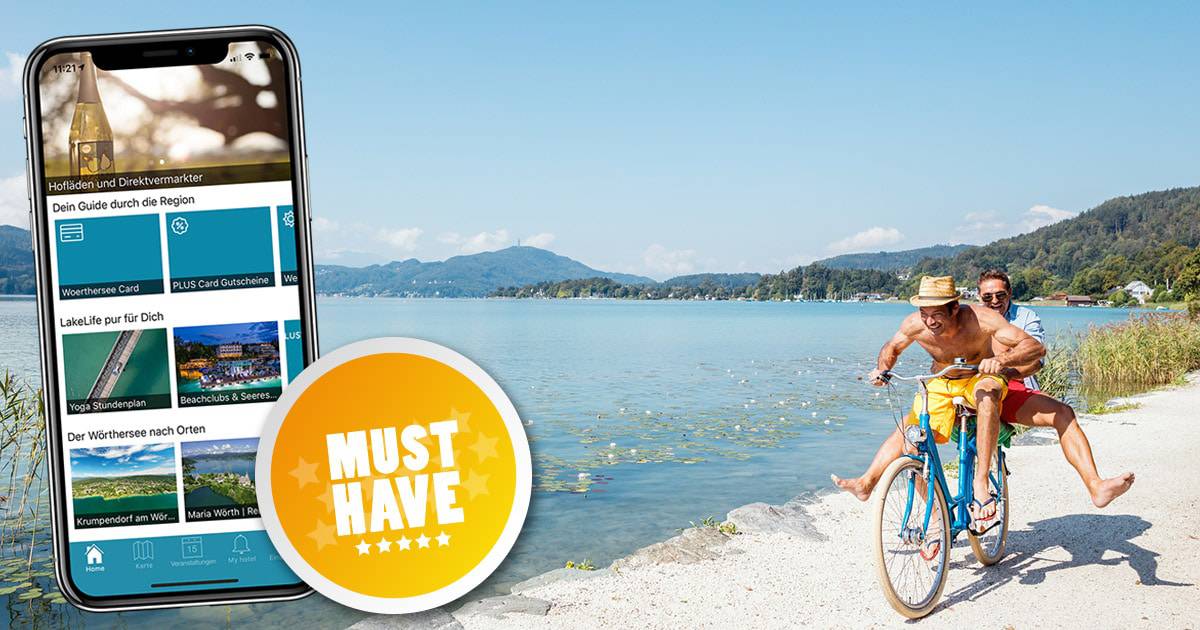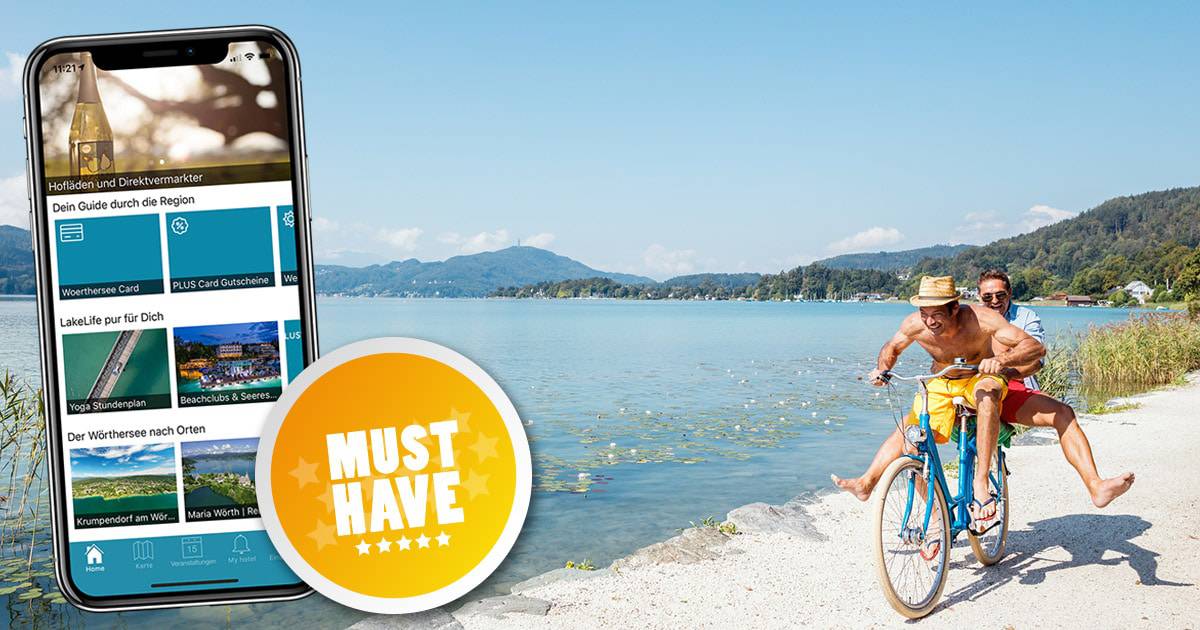 App Showcase: From Nice-to-Have to a Must-Have
A high value for guests: With the digital guest card, the Lake Woerth app becomes a must-have.
In order for apps to be installed and used, they must have a recognizable value that is clearly communicated to the user. One example of this: the new app of Lake Woerth tourism.
The Lake Woerth app (iOS | Android) has always been of great value to its vacationers. It has always offered a lot of tips for sights, activities, and events around the favorite lake of Austrians. The weather is now included as well as navigation instructions to hundreds of places around the lake. But what is the measurable value for a great afternoon? Do I remember in ten minutes that the app saved me a lot of clicks and Google searches?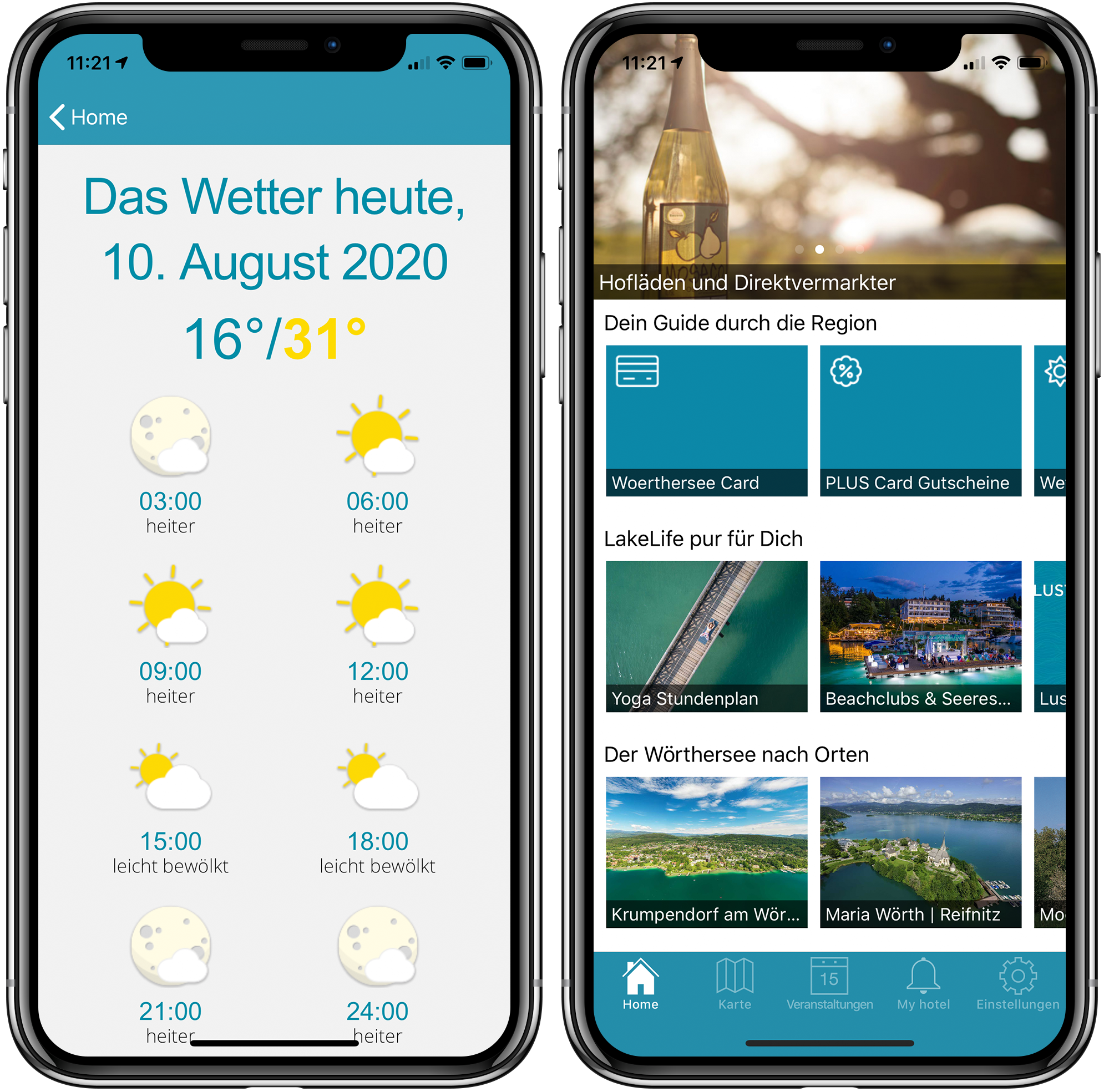 Good and up-to-date content is a must for apps. Features that represent a value that is clearly recognizable and above all measurable are important. A measure that we all know: Euros.
Guest cards in the app save money
Every holidaymaker on the lake, in Klagenfurt and in the Central Carinthia region receives the Lake Woerth PLUS Card with numerous discounts, free admissions, and many vouchers. So anyone who uses the guest card saves money.

The guest card has been digital and part of the Wörthersee app since the start of the 2020 summer season. The card ID is either sent to the guest as a link by email (if the app is installed, one click is enough) or the guest scans his analog card and always has it with him on the smartphone.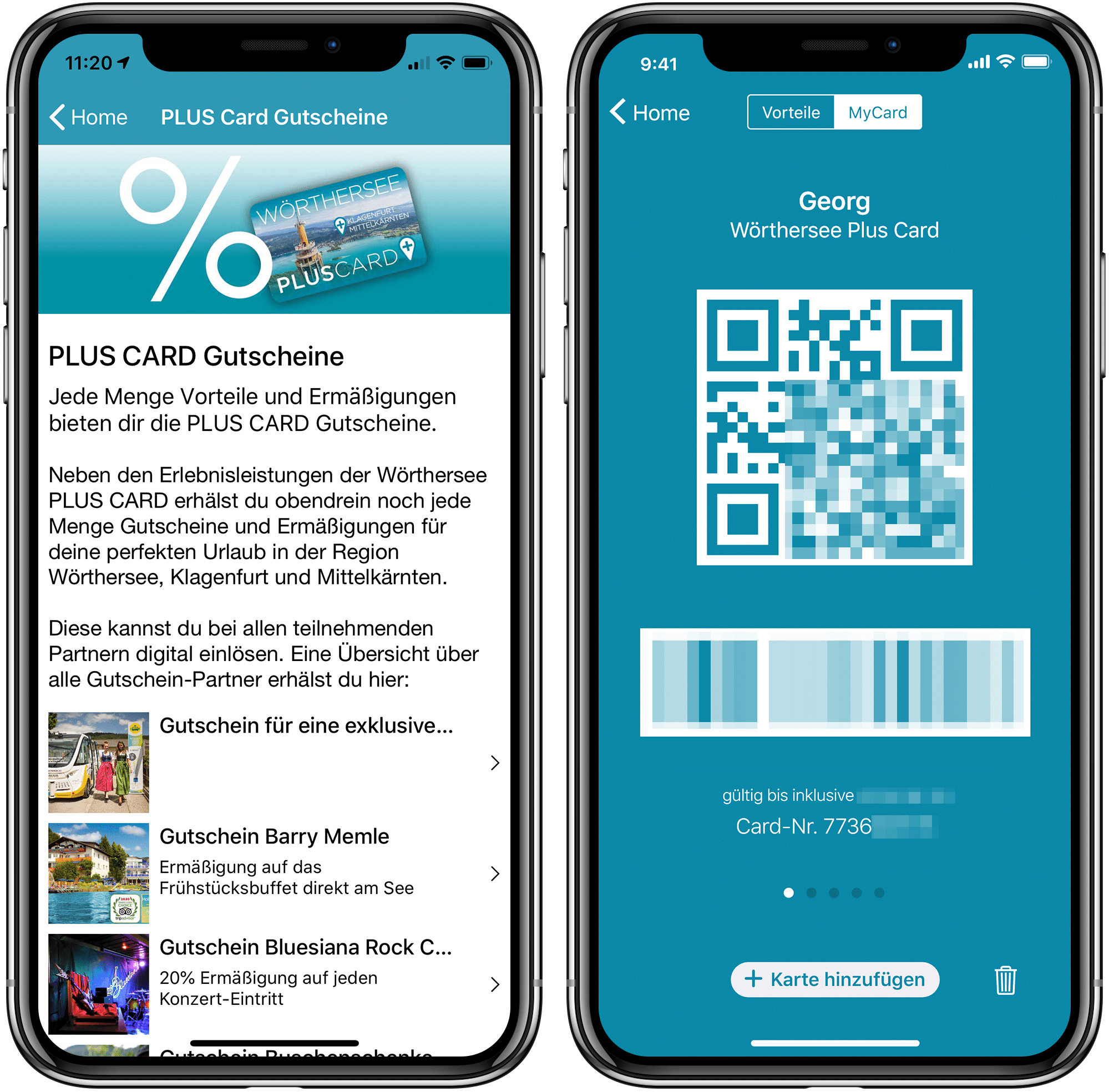 The guest card is issued by software from Feratel, xamoom integrated it with its many special cases into the app in spring 2020 and coupled it to our digital vouchers.
Includes a digital guest directory for free
Lake Woerth Tourism was looking for marketing partners in order to bring the app to the vacationers and has found them: those hotels and guesthouses around the lake that have already given the Wörthersee PLUS Card to guests at check-in.

They were not only offered mutated marketing material, but also a very special incentive: Those who take part get space in the app, which the company can use as a digital guest directory (at a fraction of the costs with other providers).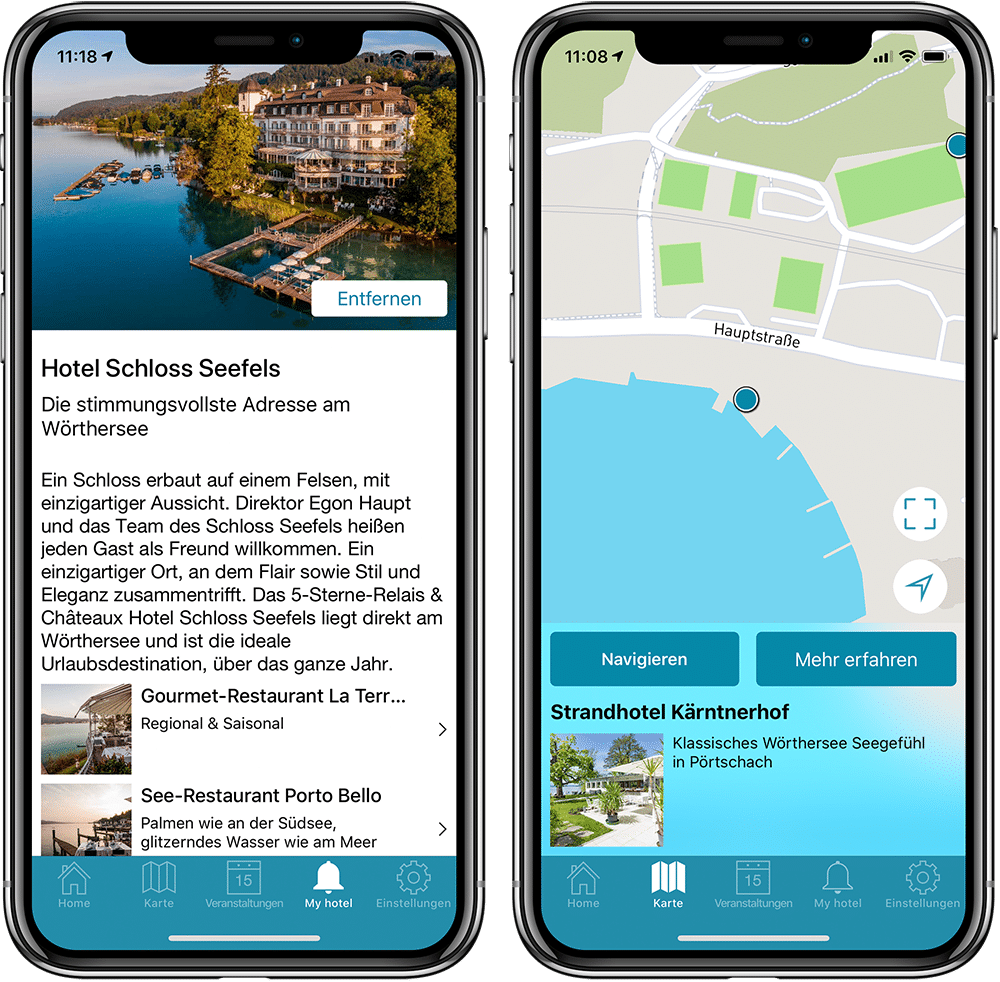 The potential for upselling that is possible through the digital guest directory is a huge advantage for every participating company – from the small guesthouse to the largest hotels on the lake. As a result, they all have a great interest in a high app usage.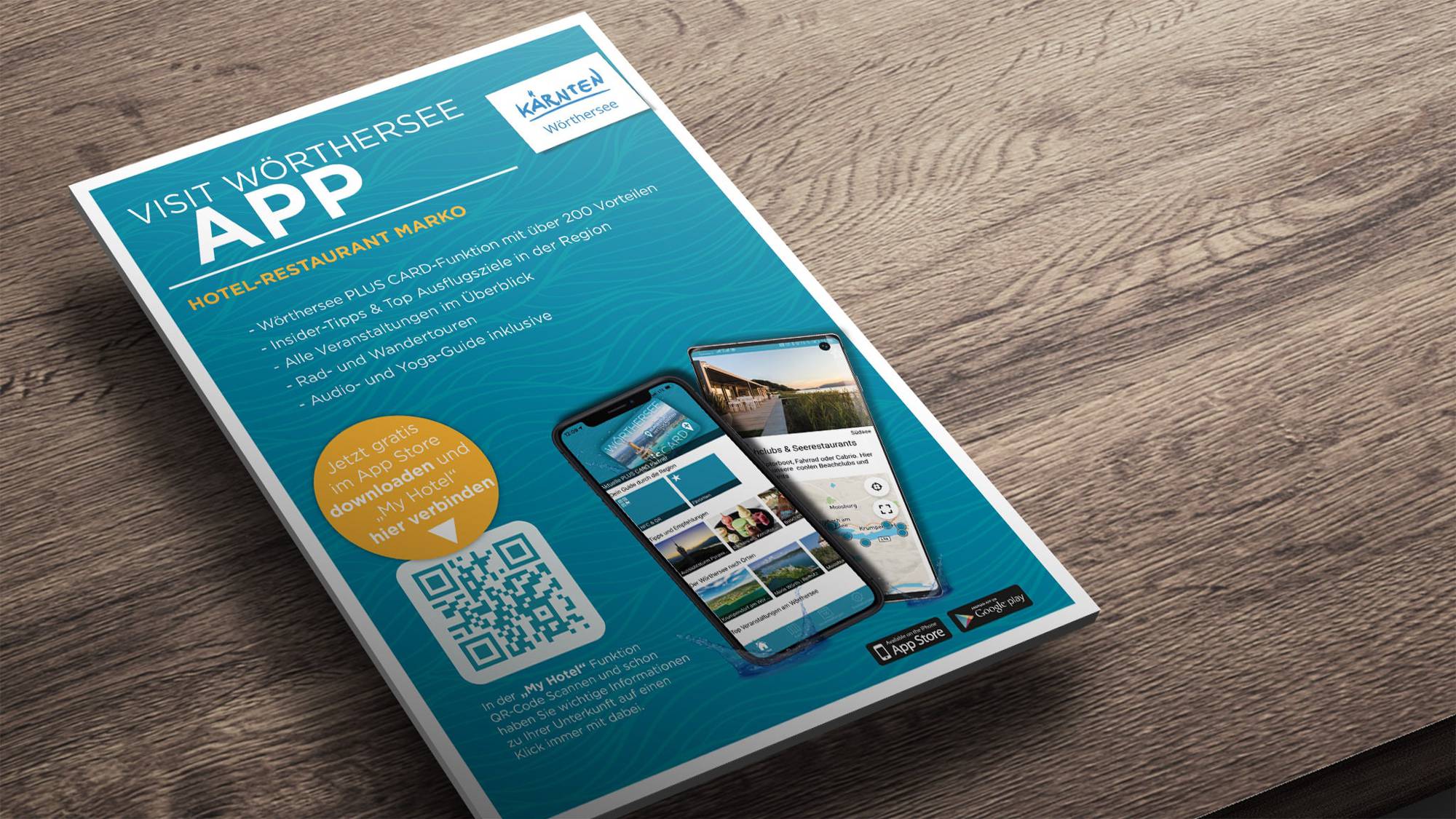 The recipe for success can also be applied to other industries
Everyone is satisfied with this app:
Thanks to push notifications, the Lake Woerth Tourism Inc. has a direct and future-proof communication channel to its guests.
Companies have the option of simply upselling with the digital guest directory.
As a guest, you get good information first hand and save money in the process.
That's a recipe for mobile success! Such added value through apps is not only possible in tourism. What must-have features are there in your industry? What measurable added value could you offer? We are happy to help you with it.

Cover photo: Kärnten Werbung/Martin Steinthaler

Get started today
Try for your own what xamoom can do to unleash new revenue potential for your business.